Death of Osama bin Laden Fast Facts - .com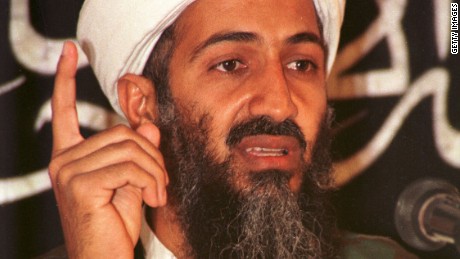 On May 2, 2011, Al Qaeda leader Osama bin Laden is killed by U.S. Special Forces during an early morning (approximately mid-afternoon on May 1 in the United States) raid in Abbottabad, Pakistan Some facts about the compound: - Built in approximately 2006.

May 4, 2011 - A Pakistani intelligence source tells CNN that there were five fatalities during the raid, all men: Osama bin Laden, bin Laden's son and three other men.

May 12, 2011 - U.S. officials offer further proof of their belief that Osama bin Laden grew complacent living in Pakistan and believed he would not be caught.

May 13, 2011 - A U.S. military official tells CNN the Navy Seal team who carried out the bin Laden raid wore helmet-mounted digital cameras that recorded the mission.

May 24, 2011 - Pentagon spokesman Colonel David Lapan confirms the wreckage of U.S. helicopter used in raid to kill Osama bin Laden "arrived in the United States over the weekend."
Read Article