WWE Survivor Series results: RAW vs Smackdown elimination match full highlights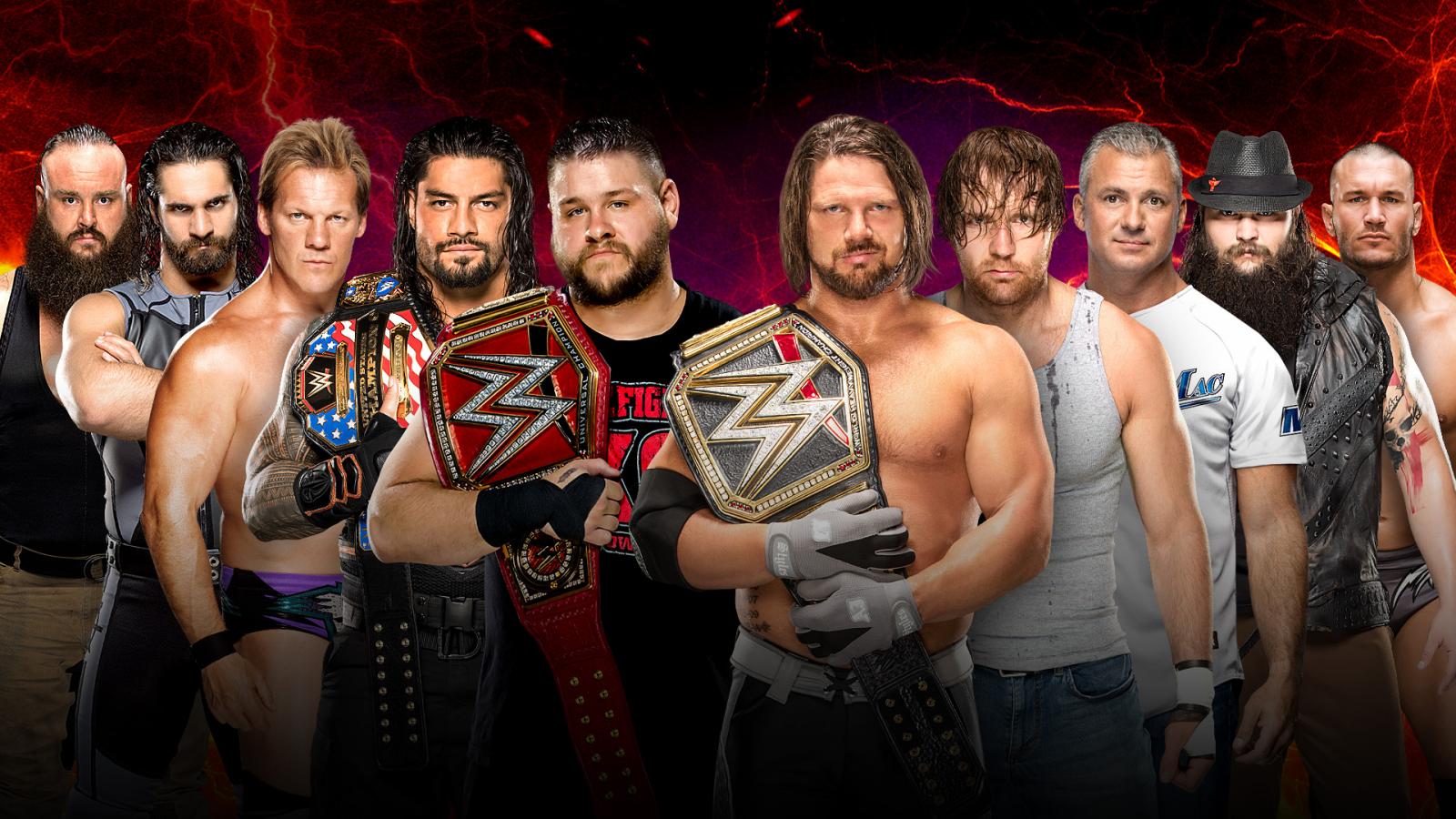 The final opportunity for SmackDown Live to get on the board came in the 5-on-5 elimination match with the blue brand's best five and Raw's best five guys on Sunday night at Survivor Series.

Team SmackDown Live consisted of SmackDown Live commissioner Shane McMahon, Randy Orton, Bray Wyatt, Dean Ambrose and WWE World Champion A.J. Styles, while Raw's quintet consisted of WWE Universal Champion Kevin Owens, Chris Jericho, Seth Rollins, Braun Strowman and United States Champion Roman Reigns.

The match started off with a bang by having the two world champions start the match off for each brand.

After a few tags and sequences, Shane-o-Mac found himself in the middle of the action and did pretty well in his first stint in the match.

Then, things took a turn for the worst for Shane-O when Roman Reigns made his first appearance during the match.

SmackDown Live was able to get the match back to even strength, thanks to a standoff and an all-out brawl.

In the midst of the chaos, Kevin Owens launched himself from the top rope on to everyfreakin'body in the match and it was awesome.

Once A.J. Styles and Dean Ambrose were able to clear the ring a little while later, the two couldn't keep their hands off each other, which led to the first elimination of the night from Strowman on Ambrose.

Then, Strowman crushed anything in his path, including his former Wyatt Family member, Bray Wyatt.

But, an RKO outta nowhere from Randy Orton helped set up the most "Holy sh*t!" spot of the night with a Shane-o-Mac elbow from the top rope through the announce table.

Thanks to the unlikely assist of SmackDown Live mascot James Ellsworth, Braun Strowman was the first elimination of the night for SmackDown to even the match at four men apiece.

Strowman later tossed Ellsworth off the stage and through a table after his elimination.

As the match moved along, Kevin Owens was later disqualified following an exchange between him and A.J. Styles.

Owens drilled Styles with Jericho's "List" and a Pop-Up Powerbomb to give SmackDown Live a 4-3 advantage.

Not 30 seconds later, Jericho was drilled with an RKO by Orton, and SmackDown was sitting pretty with the 4-2 advantage.
Read Article