It's Deshaun Watson's Time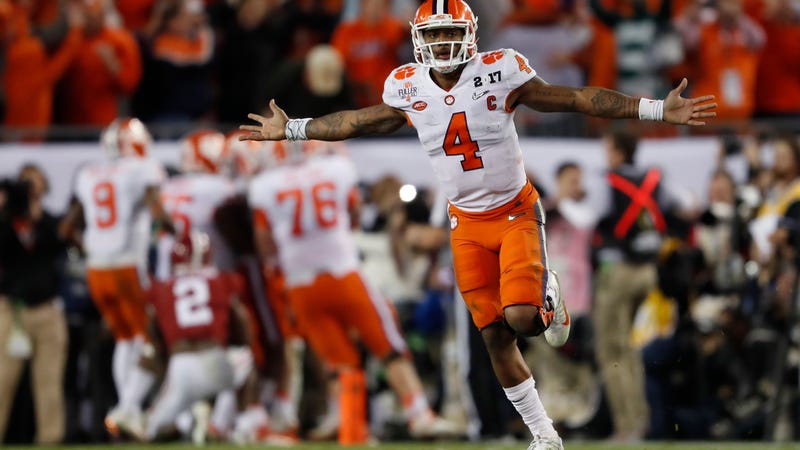 This National Championship game felt familiar, Clemson slogging early against a world-class Alabama defense before, gradually, luring them into exactly the Tigers' type of game: a shootout.

The connective tissue between this season and last is strong on both sides, but when people remember this game, they'll remember Deshaun Watson, a year older, a year more experienced, a year better, as complete a college quarterback as there is, and now that's he's again sliced through the best defense in the land, there's nothing left at this level for him to prove.

Watson led Clemson to touchdowns on four of their final seven drives, and went 23-of-33 for 267 yards with three scoring strikes after the half.

As good as Alabama's defense is, they were worn down over the course of a long game that saw Clemson run 99 plays to Bama's 66.

Watson picked apart a visibly exhausted Bama defense, connecting with four different receivers for at least 90 yards.
Read Article