Kentucky Staves Off Upset, Squeaks By Wichita State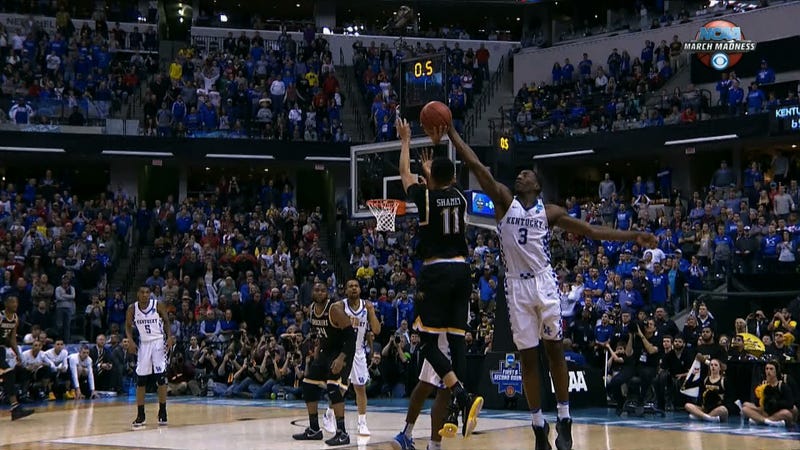 No. 2 Kentucky just barely held on to thwart an upset attempt from No. 10 Wichita State with a 65-62 win Sunday afternoon.

The Wildcats held a two-point lead after a slow and low-scoring first half, but Wichita State hung around in the second to keep things interesting.

Though they never held a lead in the last fifteen minutes, they kept it close due in no small part to a 20-point game from Landry Shamet.Malik Monk was the nail in the coffin on Wichita State's second-to-last possession, with the Shockers down by one as the final minute of the game ticked down.

Markis McDuffie attempted a three-pointer, but Monk shut him down with a huge block—only to follow it up with another one on Wichita State's last chance a few seconds later.No revenge for that second-round loss in 2014 today.
Read Article