Messi made to look human by Juventus' defensive giants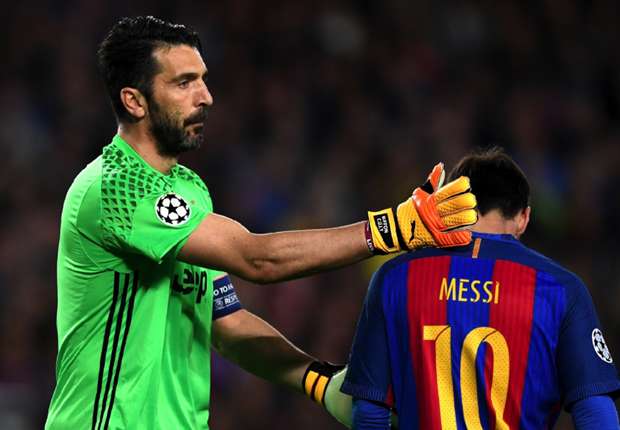 The Argentine did his best to inspire Barcelona but they never looked capable of overturning a 3-0 deficit against a brilliant Bianconeri backline

On what the Gazzetta dello Sport predicted would be a "Night of Giants", every single player clad in a black-and-white shirt stood tall as Juventus withstood everything Barcelona threw at them to progress to the last four of the Champions League with impressive ease.

The Catalans had reached the quarter-finals with a historic comeback at Camp Nou against PSG but their remarkable achievement had been undeniably aided by weak-willed opponents.

No way back for Barca against Juve

On that magical evening, Barca's "remuntada" the stuff of dreams became reality but Juve were always going to prove a nightmare to play against.

Bianconeri boss Massimiliano Allegri had spoken beforehand of his side's intention to "go out to win the game again" but, in truth, after brutally exposing Barca's defensive deficiencies in Turin eight days ago, the visitors' game plan was always going to be about containment. They pulled it off perfectly.

Barca may boast the best attacking triumvirate the game has ever seen but Juve have been almost singlehandedly keeping the dying art of defending alive over the past five years - and this was arguably their finest masterpiece to date.

So good were Leonardo Bonucci and Giorgio Chiellini at the heart of the Bianconeri backline that the home side only managed one shot on target in the opening 45 minutes. Juve turned what should have been an early storm into a soft Blaugrana breeze.

Chiellini, just as he had been in the first leg, was a colossus, completely nullifying the threat posed by Suarez. On the one occasion that the Uruguayan did get away from him, Chiellini responded in predictable fashion: by taking him down outside the area.

Bonucci, meanwhile, produced a masterclass in understated excellence, never putting a foot wrong as he went about cutting out cross after cross and marshalling what was at times a six-man defence, with Mario Mandzukic and Juan Cuadrado dropping deep to support Alex Sandro and Dani Alves, respectively.
Read Article