Harry Kane Is Very Greedy And Very Good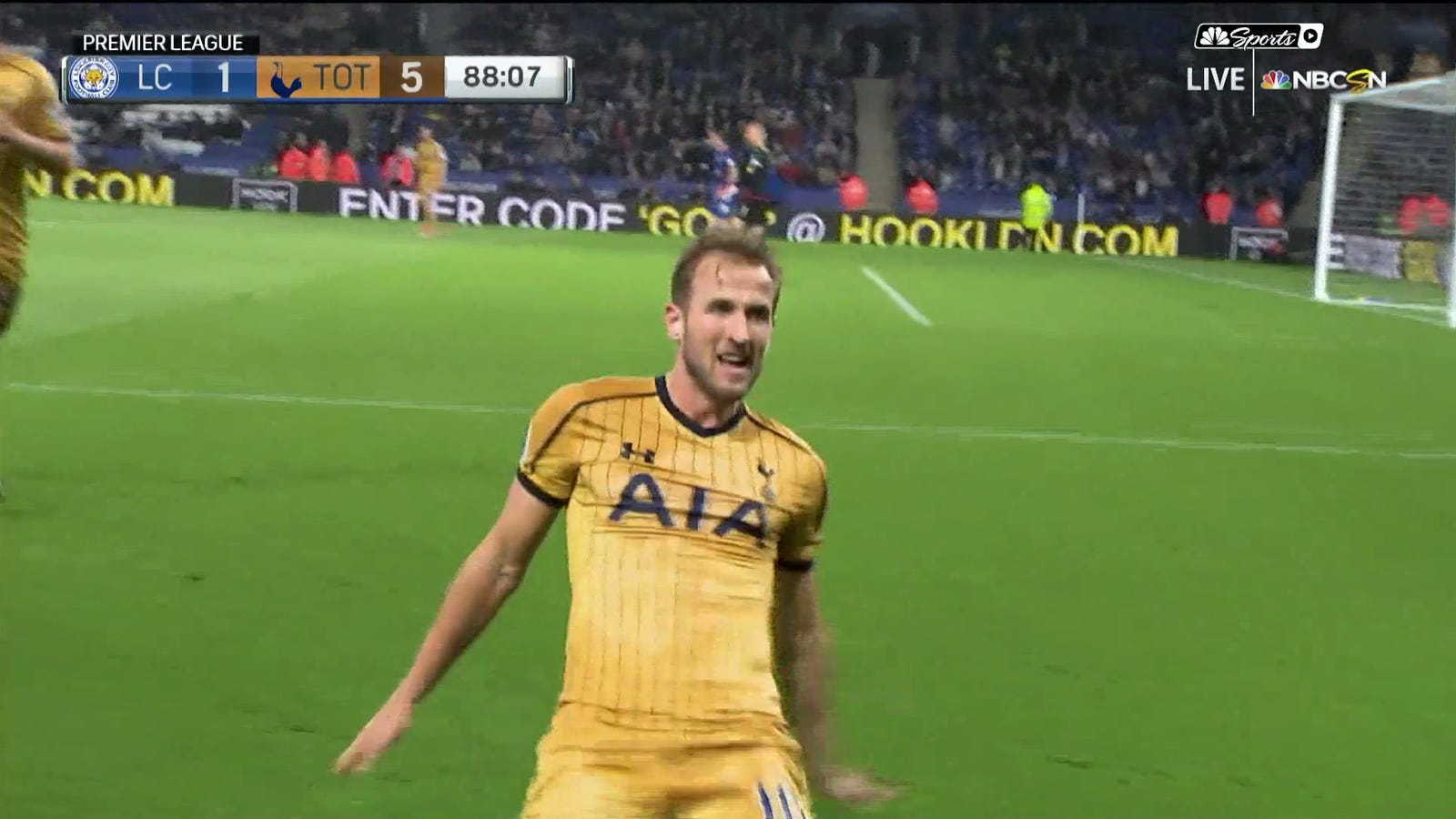 Harry Kane scored four goals in Tottenham's 6-1 dismantling of Leicester today, moving two goals ahead of Everton's Romelu Lukaku to take the spot as the league's top scorer.

The first goal came in the 25th minute when Son Heung-Min laid of the ball to the streaking Kane, who hammered it home.

Kane's last two goals were in the 88th and 92nd minutes, smooth finishes from the same spot on the edge of the box.Kane now has 26 goals—Lukaku has 24 and Arsenal's Alexis Sanchez has 23—and it looks like he'll wrap up the Golden Boot for a second consecutive season.

He's not counting on it yet though, saying: I was looking to get one or two goals at least and hopefully take it into the last game but now I'm in the driving seat.

Too bad all of those goals still couldn't win you the league.
Read Article