Why Steve Bannon Can Get Away With Fat-Shaming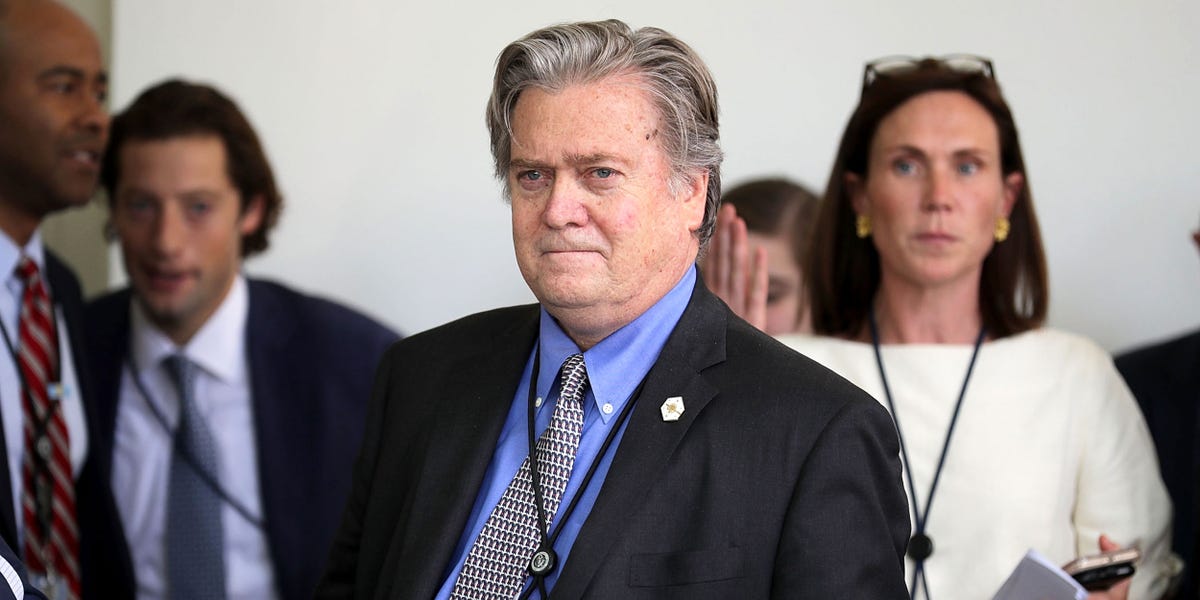 When asked for comment by The Atlantic, Bannon texted the reporter that White House Press Secretary Sean Spicer "got fatter."

Fat-shaming is definitely not something that's frowned uponin the Trump White House.

Trump viewed it as a "real problem" and told her to do sit-ups or lose the gig.Apprentice villain turned White House staffer Omarosa Manigault told New York Magazine's Olivia Nuzzi that "President Trump doesn't like frump."

Similarly, Axios's Mike Allen and Jonathan Swan posted a piece how important the image of White House aides was to Trump.

Or maybe the Trump White House can stop it with the weird hang-ups about looks already.
Read Article