Here's a Very Serious Harry Styles Covering Fleetwood Mac's 'The Chain'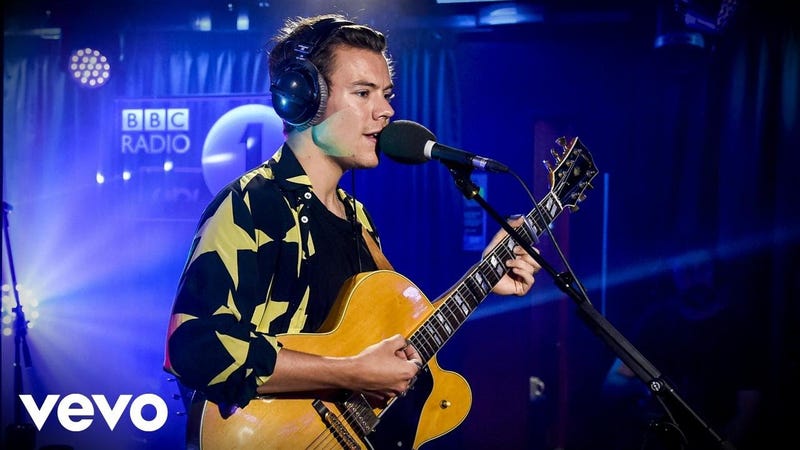 It really doesn't mater if the cover of a Fleetwood Mac song is good or bad—it works because it's Fleetwood Mac and for some (hello), their music is eternal.That said, Harry Styles's very serious and earnest cover of the third best Fleetwood Mac song to sing out loud in your living room is pretty good as far as covers go.

A personal theory that I've only recently developed is that the shorter Harry's hair is, the more serious he becomes as a Musician and also an Artist.

Ten points for not straying too far from the original version of the song—a faithful cover is a good cover, my friends, and don't you forget it.

I thought this was Harry's first time at the Fleetwood Mac rodeo, but I was wrong, as evidenced below:He and Stevie both are making a strong sartorial statement here—those pants!

Harry, if you're listening: do "Edge of Seventeen" next.
Read Article