EU fears a Catalan "domino effect"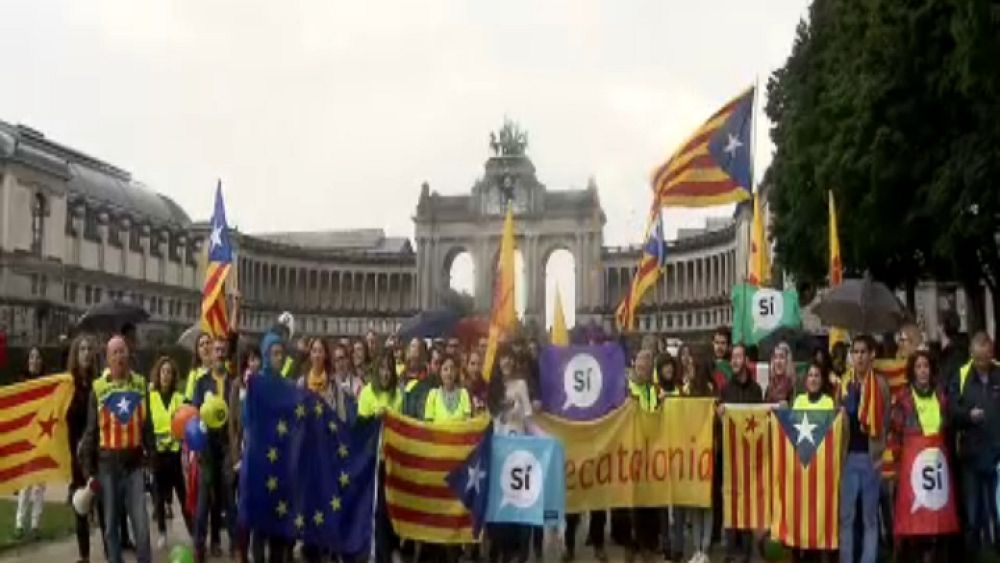 These campaigners gathered in the centre of Brussels just days after Madrid moved to block a planned referendum on the region's split from Spain.

Catalan leader Carles Puigdemont has urged "independentistas" to take to the streets on Monday in a massive show of support for the referendum.

Hostility has increased since last Thursday, when Spain's Constitutional Court suspended the referendum, planned for October 1.

Spain's state prosecutor has begun criminal proceedings against Catalan leader Carles Puigdemont and 13 members of his cabinet on charges of: The charges come after they approved the referendum last Wednesday.

Rajoy has urged Catalan civil servants and mayors to uphold the law and stop any preparations for the referendum over the next three weeks.
Read Article