Broncos hold off Chargers to give coach Joseph first win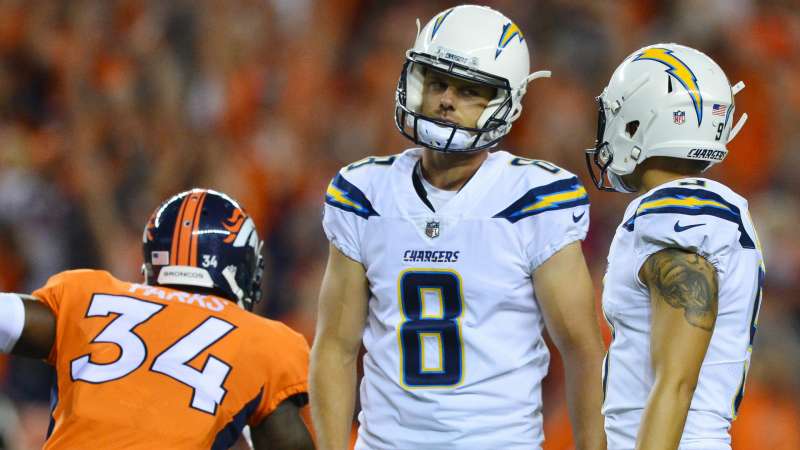 Broncos hold off Chargers to give coach Joseph first win




The Denver Broncos held on to claim a 24-21 win over the Los Angeles Chargers in the NFL on Monday.



News 12 Sep 2017, 11:50 IST

Chargers kicker Younghoe KooPhilip Rivers and the Los Angeles Chargers made things interesting late in Monday's AFC West showdown with the Broncos, but the Denver defense came up big with the game on the line to seal a 24-21 victory.Trailing 24-7 entering the fourth quarter, the Chargers rallied for 14 points in just over two minutes as the Broncos offense managed just 13 plays in the final 11 minutes, 58 seconds of the game.



Four Broncos drives resulted in an interception, fumble, missed field goal and a punt, giving the Chargers every opportunity to rally for their first win since relocating to Los Angeles after last season.Down three points, Rivers led the Chargers on a two-minute drill to the Broncos' 26-yard line with two seconds remaining, setting up a potential game-tying field goal from kicker Koo Young-hoe. Broncos head coach Vance Joseph iced the rookie kicker with a timeout, then enjoyed his first career NFL coaching win as Shelby Harris blocked the second attempt.FINAL: The @Broncos WIN! #BroncosCountry #LACvsDEN pic.twitter.com/HtXKuY9Rul— NFL (@NFL) September 12, 2017BRONCOS ALMOST BLOW ITJoseph's decision to start Trevor Siemian over Paxton Lynch as the Broncos starting quarterback paid dividends early. Siemian was accurate with his passes and made great decisions, even scrambling in for the Broncos' second TD of the game.
Read Article