Lionel Messi finally conquers Buffon - Taipei Times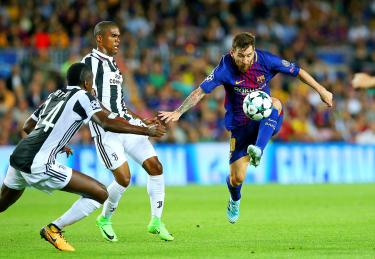 Messi struck two shots past Buffon to lead Barcelona to a 3-0 victory over Juventus in their opening match of the Champions League on Tuesday.

Two of soccer's all-time best players, the 39-year-old Buffon had denied Messi a goal in their previous three meetings, including Juventus' 3-0 aggregate win in last season's quarter-finals.

Messi grabbed his 95th and 96th goals in the Champions League, breaking the deadlock just before the end of the first half in the Group D game.

Barcelona defender Gerard Pique cleared a header by Medhi Benatia off the line in Juventus' best scoring opportunity in the 81st minute.

Barcelona's all-time top scorer, Messi has now scored eight goals in six games across all competitions this season.
Read Article