Donald Trump Jr. releases exchanges with WikiLeaks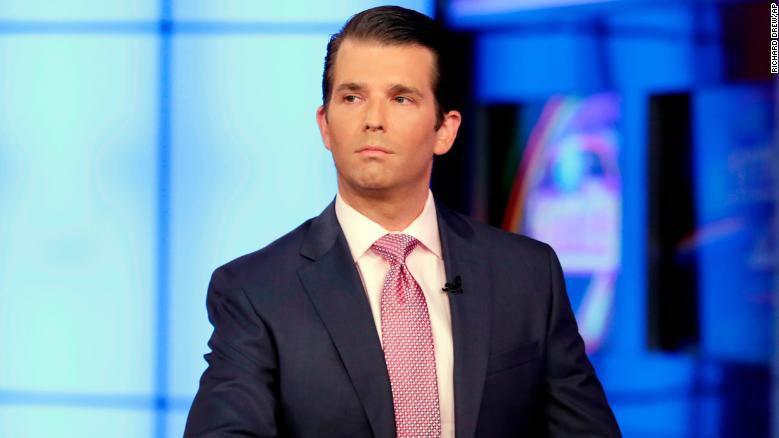 Donald Trump Jr. has released exchanges he had with the WikiLeaks Twitter account via direct messages during the 2016 presidential campaign.Trump Jr. tweeted the exchange shortly after The Atlantic first reported on the correspondence, writing: "Here is the entire chain of messages with @wikileaks (with my whopping 3 responses) which one of the congressional committees has chosen to selectively leak. How ironic!"According to the released messages, WikiLeaks reached out to President Donald Trump's adult son just before midnight on September 20, 2016, regarding a PAC-funded, anti-Trump website.
On October 7, 2016, the intelligence community publicly announced that US intelligence officials have assessed "with high confidence" that Russian intelligence hacked the DNC and Clinton campaign chairman John Podesta, and then subsequently provided internal materials obtained through the hacks to WikiLeaks so they could be publicly released.A source familiar with the matter told CNN that Congress has had the documents for a while, and Trump Jr. was briefly asked about the exchanges during a closed-door interview he had with the Senate judiciary committee in September 2017.Although the messages are predominantly one-sided, according to The Atlantic, they were turned over to congressional investigators by Trump Jr.'s lawyers.Alan Futerfas, an attorney for Trump Jr., said in a statement provided to the Atlantic, "Putting aside the question as to why or by whom such documents, provided to Congress under promises of confidentiality, have been selectively leaked, we can say with confidence that we have no concerns about these documents and any questions raised about them have been easily answered in the appropriate forum."Trump Jr. responded to two of the messages initiated by WikiLeaks, the one sent on September 21, 2016, and then again on October 3, 2016.
Read Article