Julian Assange has responded to Trump Jr releasing their private Twitter messages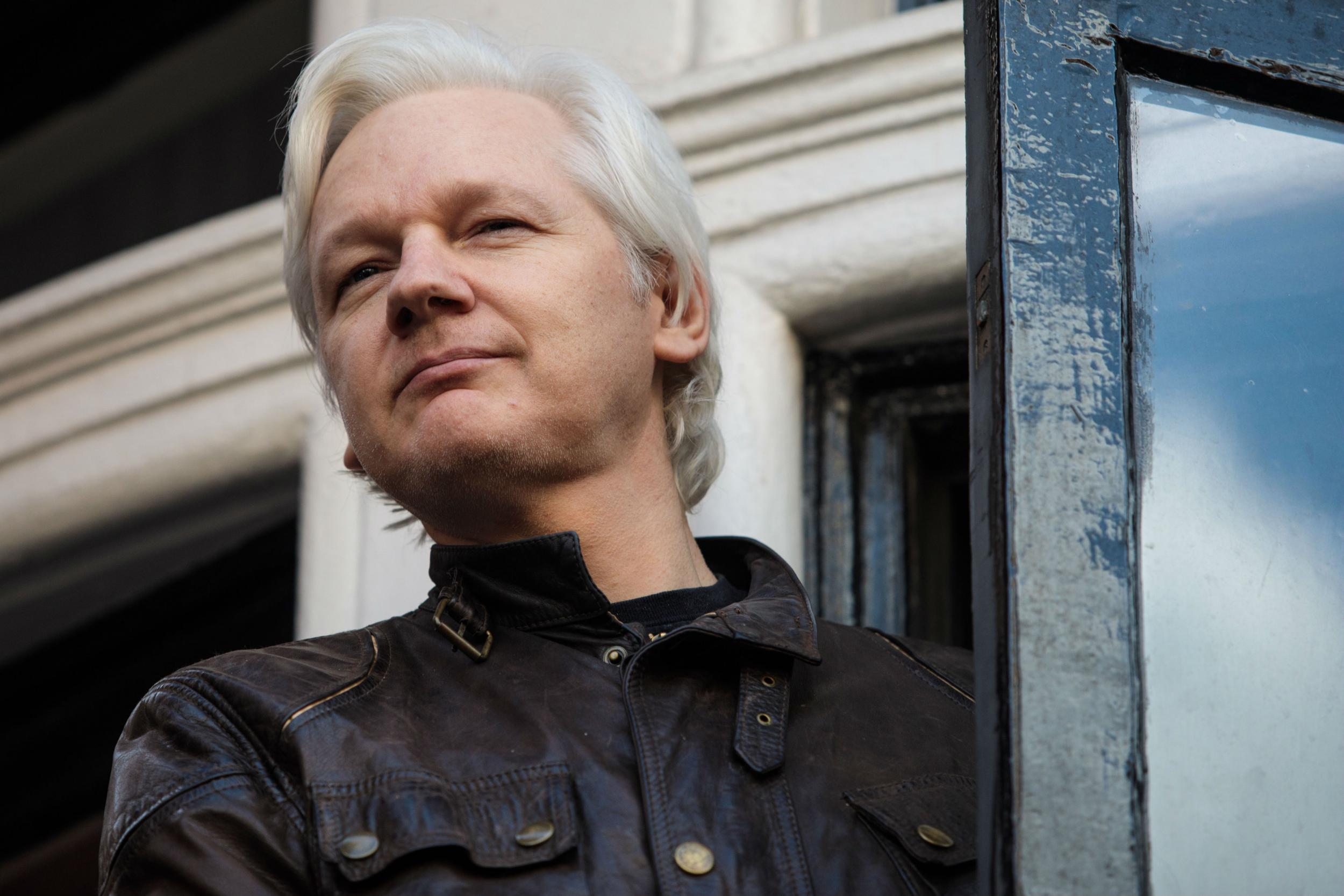 Wikileaks' founder Julian Assange has responded to controversy over his organisation's effort to cooperate with Donald Trump's election campaign with a sarcastic Twitter post, repeating his offer to become Australia's Ambassador to the US.

Leaked private messages between the whistleblower organisation and Mr Trump's eldest son - apparently currently being examined by Special Prosecutor Robert Mueller - revealed that Wikileaks asked the Trump campaign to retweet links to its document dumps, dispute the election result if Hillary Clinton won, and arrange for Mr Assange to become the top Australian envoy to Washington.

After details of the Twitter messages were first reported by The Atlantic, Mr Trump Jr posted what he said was the entirety of his correspondence with Mr Assange's organisation. He claimed he had only responded briefly on three occasions.

The publication of the messages triggered fresh accusations that the Trump campaign had worked with Wikileaks to try and influence the 2016 election. Mr Trump had praised the organisation on at least five occasions, after it published damaging emails from inside the Democratic National Committee and elsewhere.

Several of his comments were made after it published emails from Ms Clinton's campaign manager John Podesta's private email - something that worked to distract from media coverage of an Access Hollywood video dating from 2005, in which Mr Trump bagged about sexually assaulting women.

"This just came out," Mr Trump said at a rally in Pennsylvania on October 10 2016.  "Wikileaks, I love Wikileaks."

On Tuesday, Mr Assange, who has denied claims from the US intelligence community that the emails his organisation published were originally obtained by Russian hackers linked to Kremlin, responded to the latest furore with sarcasm.

"Dear @DonaldJTrumpJr our offer of being ambassador to the US still stands. I could open a hotel style embassy in DC with luxury immunity suites for whistleblowers," he wrote on Twitter.

"The public will get a turbo-charged flow of intel about the latest CIA plots to undermine democracy. DM me."

The Associated Press said the latest revelations are likely to increase calls in Congress to have Mr Trump Jr testify publicly as part of several committee probes into alleged Russian interference.

In an intelligence assessment released last January, the NSA, CIA and FBI concluded that Russian military intelligence provided hacked information from the DNC and "senior Democratic officials" to Wikileaks.
Read Article