Bruno Mars and Cardi B Went All Out and Channeled In Living Color For Their New Collab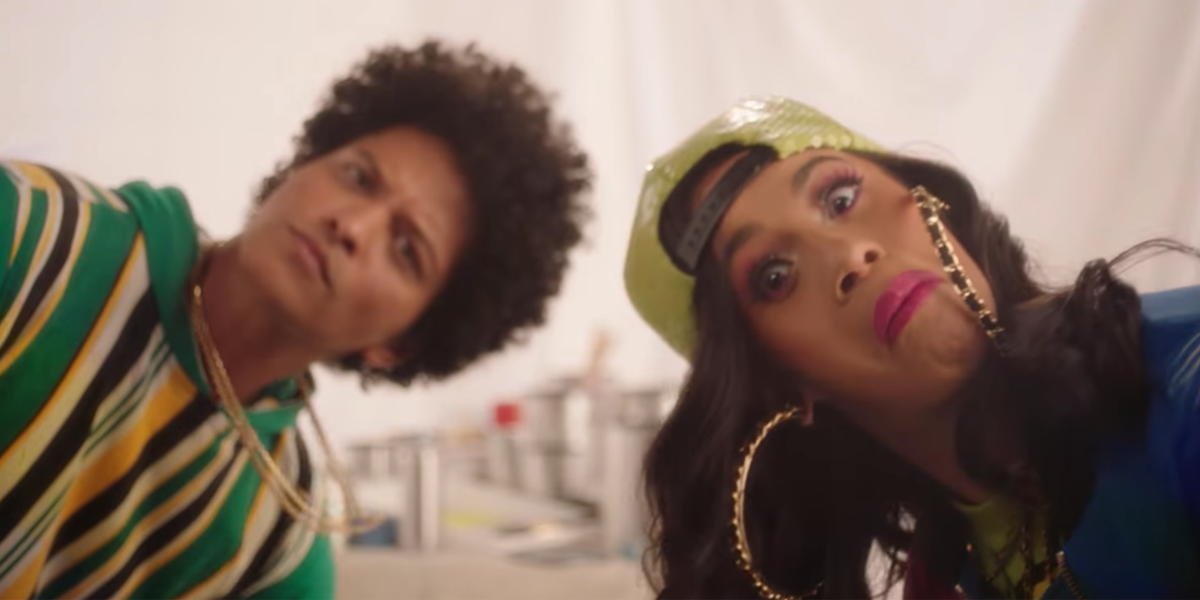 Advertisement - Continue Reading Below


Bruno Mars and Cardi B dropped one of the first feel good moments of 2018 on Wednesday night when they announced that they had were not only releasing a remix of "Finesse," but a video was also on the way. After some brief deliberation on Twitter, Bruno explained that the video was indeed coming on the same night because he was feeling "saucy," something we should all aspire to feel like more this year. The video has everything: big hoop earrings, choreographed dancing, giant spotlights, and yet another excellent Cardi B guest verse. As Bruno, who also directed the video, confirmed, the visual is dedicated to In Living Color, the '90s sketch comedy series that launched the careers of everyone from Jennifer Lopez to Jamie Foxx to Jim Carrey.
Read Article