David Luiz makes rusty return as Norwich take Chelsea to FA Cup replay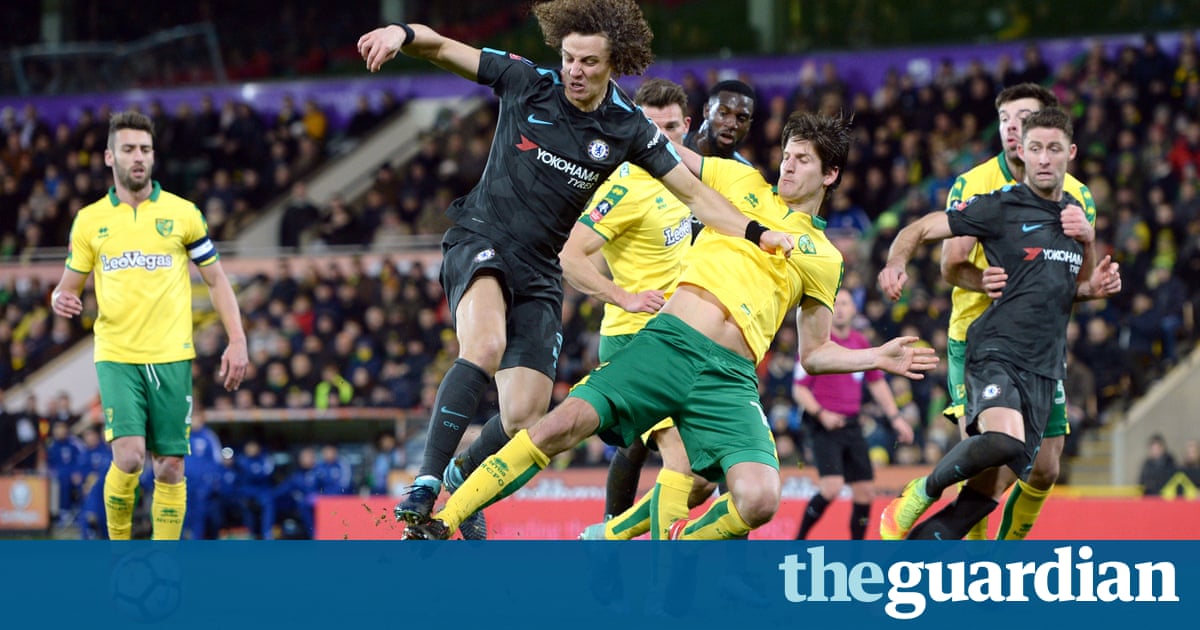 On this evidence Antonio Conte will spend the weekend directing his anger closer to home. The buildup to this largely sterile, listless affair had been dominated by the Italian's mutual antipathy with José Mourinho, a long-brewing feud now unfolding at a rate of knots. If only events here had moved at anything like that kind of speed: Chelsea barely created a clear chance to speak of against a brighter Norwich side that, although toothless, fully merited its replay. The fixtures continue to mount up and so, surely, will Conte's frustration that his squad simply lacks the depth to compete capably on all fronts.

David Luiz's return from a six-week injury absence was the most notable of nine changes made by Conte from the rollercoaster ride at Arsenal. Essentially the Chelsea manager rotated in a number of his less-used senior squad members; the bench, though, was a different matter and alongside Álvaro Morata sat six players with barely 10 appearances between them.

If the away side could be forgiven other priorities, the same could hardly be said for Norwich, who lie nine points and seven places shy of the Championship play-off spots. Their coach, Daniel Farke, had pronounced himself a "deep believer in cup competitions" though and kept alterations to a relative minimum, the main interest being the lack of an out-and-out striker in a fluid front three.

One of them, James Maddison, had a shot blocked within four minutes and it was Norwich who fizzed with intent. Josh Murphy had a go at Antonio Rüdiger down the left and Alex Pritchard, a playmaker of similarly deft touch to the vaunted Maddison, served notice that he would not be limited to a perch on the opposite flank. Under Farke they have had few problems retaining possession; that was proved amply in an opening quarter in which Chelsea, struggling for both shape and initiative, failed to produce a move of note.

They were almost punished when David Luiz, dithering in his own area, was caught on the ball by Pritchard and fortunate to see it rebound out for a goal-kick. Murphy then cut inside and curled over; in between, the response had been an attempted through ball by Tiémoué Bakayoko that ran harmlessly out of play.

A shot from Kenedy that deflected two yards wide off Christoph Zimmermann was notable mainly for the fact that it was Chelsea's first real moment of threat. That was after 31 minutes and shortly afterwards the Brazilian lost a battle of strength with the diminutive Pritchard in an episode that said plenty for the teams' respective appetites.
Read Article