NFL Guidelines For Buying The Carolina Panthers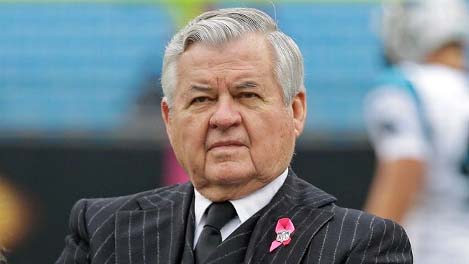 According to USA Today, the NFL outlined some of rules by which the Panthers franchise would change hands under new ownership: — A new controlling owner is required to individually own at least 30 percent of equity.

— A new owner needs to be able to demonstrate financial wherewithal to acquire and effectively operate the team.

— A new owner must have full voting control over all matters involving club and stadium, all football operations.

— The new owner cannot exhaust his or her (total) financial resources to make a bare minimum equity (acquisition).

— A new owner is limited to a maximum of $250 million in total debt related to the club.
Read Article